Commercial Grade 26 Gauge PBR Roof Panels


PBR Roof Panels
Our 26-gauge purlin-bearling R panels completely overlap for full metal-to-metal contact, creating stronger connections and enhancing its waterproofing capabilities.

R Roof Panels
Other structures have less metal-to-metal contact, which increases the risk of buckling, loose connections and leaks.
Roof, Trim, and Gable Colors
Enjoy peace of mind with our 40-year color fading warranty, ensuring the long-lasting vibrancy of your chosen hues. Explore our readily available, popular colors (noted below with dotted outlines), or opt for a unique touch with custom colors, available for a nominal additional fee.
Steel Purlins
Opt for superior durability with our steel purlins, eliminating worries about termites or carpenter bees. Experience the utmost strength with your selection of 8" Red Iron Z steel or Galvanized purlins, ensuring a robust foundation for your roof.

Trusses
Say goodbye to wood and embrace the durability and paralleled support of our angle iron trusses.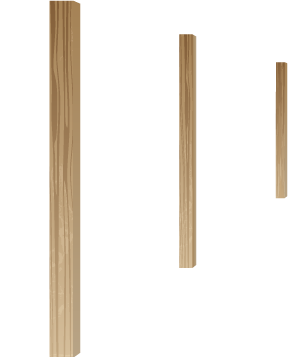 Posts
Our barns are built with unmatched strength and reliability. Your barn will come standard with rough-cut 8" x 8" or upgrade to 10" x 10" posts. Unlike the less sturdy 6" x 6" alternatives, our posts are built to ensure enduring stability for the life of your barn.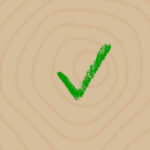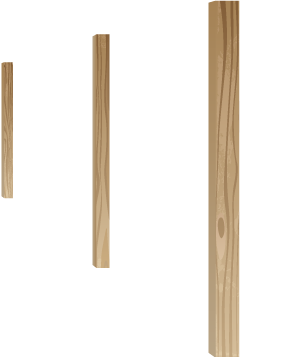 Pole Barn Builder
Ready to see what your new pole barn will look like? Use this custom builder to create your look, save and/or submit for a quote.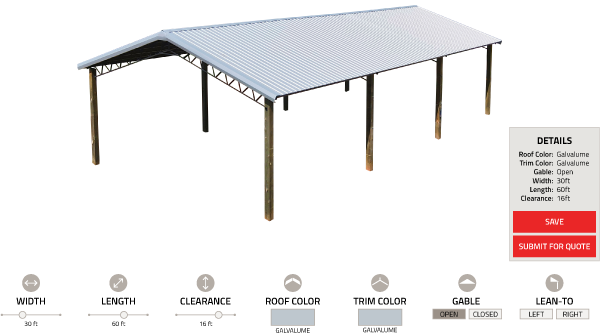 Contact
Ready to get started? Contact us today to request a personalized quote and take the first step towards turning your vision into reality. Reach out to us via the form or give us a call, and let's discuss how we can help you achieve your online goals. Your success is our priority, and we can't wait to hear from you!